The Great Greek Mural
Do you get bored of staring at the same blank walls every day? Zak's Greek Restaurant did – and wait until you see what they did about it!
Here at Art Logic we've long espoused the many uses of art, including bringing life and energy to an environment. We like to say that blank walls are just an opportunity in disguise! Usually the solution is to hang some wonderful art in the space, or to strategically place a few sculptures depending on what the client wants. Zak's took it one step further – not content with a covering or a distraction from their blank wall, they asked for a mural to be painted on it – and it was the end of the line for that empty space!
But what to paint on a Greek Restaurant wall? There is a long tradition of frescoes and trompel'oeil, but tradition wasn't going to cut it this time. Zak's wanted something up to date, that people could immediately identify with and enjoy rather than just sitting back and taking it in.
The choice?A phalanx of Spartans, ready for anything that could be thrown at them – although Zak's would probably prefer that patrons refrain from throwing things at their piece of art.
The starting point of the mural was a photo that Zak's owner gave us. This is exactly what I want he told us and here is what it looked like. You may recognise it - it's a drawing of the God of War and his mates.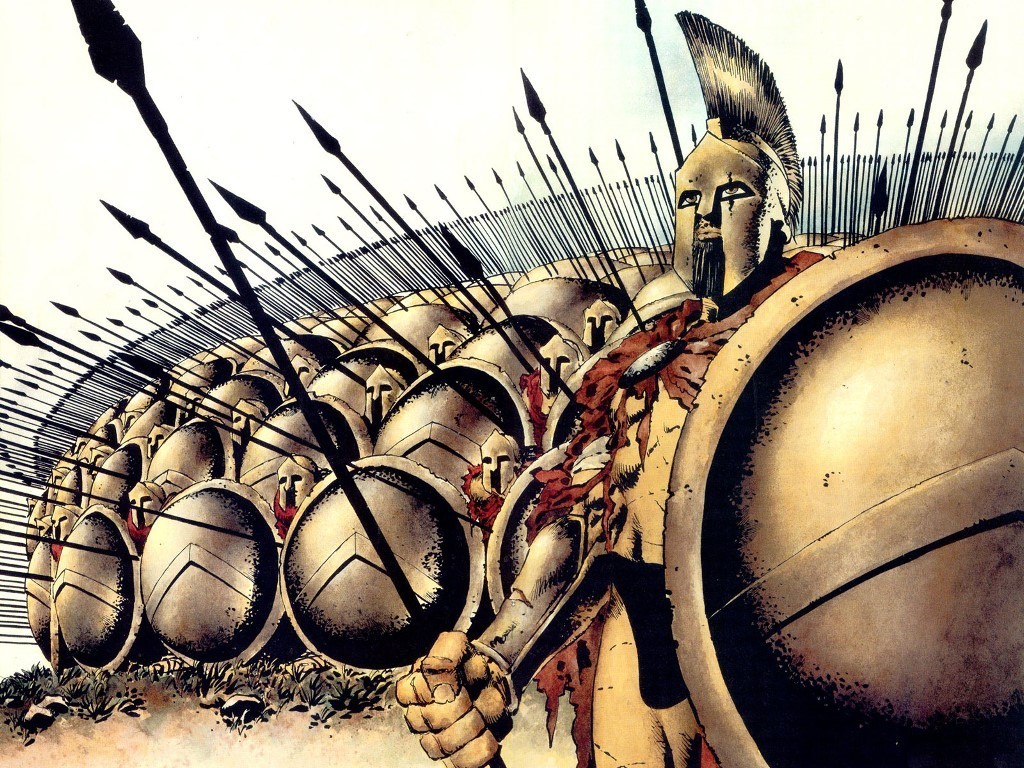 The desired artwork.
Knowing it would be a large (five meters!), labour intensive piece needing absolute precision, Art Logic had just the artist in mind: Graham Shaw, a trained sign-writer who practiced his craft for twenty years before branching into the wider art field.
The first sketch.

It took five and a half days from start to finish, with the entire first day spent pencilling out the piece in full – luckily, he was fuelled by delicious Greek food and coffee the whole time, courtesy of Zak's.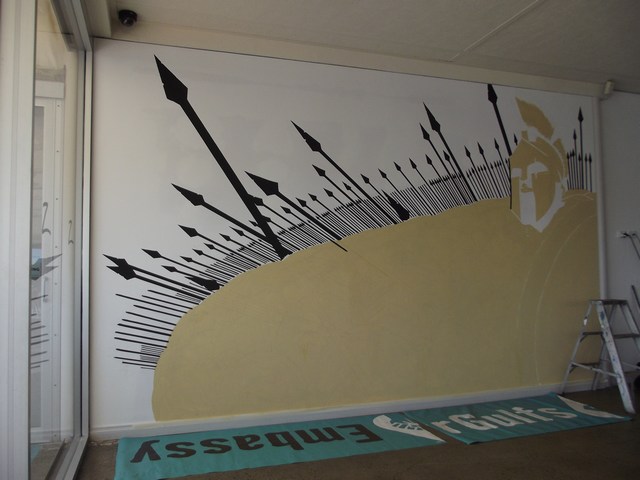 Filled in and bristling with spears!
The hardest part, according to Graham, was the spears – they each had to be perfectly straight and the angles had to be precise, so it took a lot of work! There was a lot of mobility involved in the work, since it stretches up to the ceiling in parts, and goes along the baseboard as well, meaning that sometimes he was up on scaffolding (he brought his own), and other times he was stretched out on the floor, fighting the urge to take a well-deserved rest.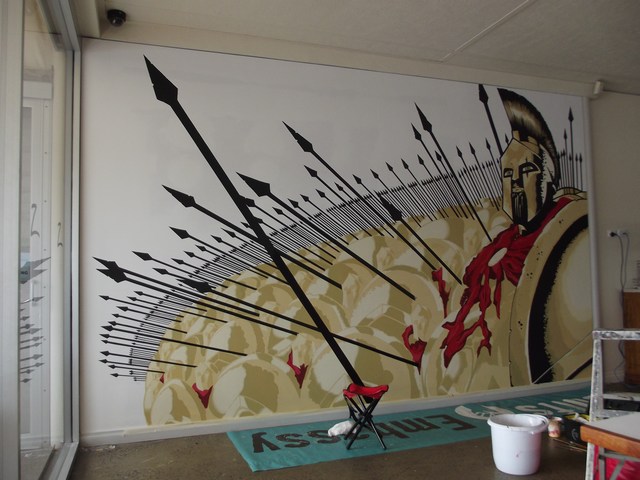 Highlights, lowlights and the red cloaks.

After such a long undertaking, we wouldn't have been surprised if Graham had sworn off murals for life – but quite to the contrary, he says that it's only whet his appetite and he's eager to take on an even bigger challenge!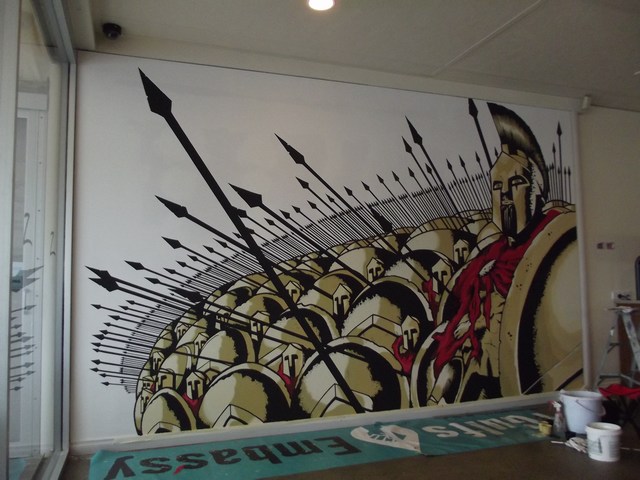 Outlined and almost finished!

So, if you're in possession of a large, blank wall – indoors or out – that is in urgent need of some transformation, give us a call on 0432 924 305!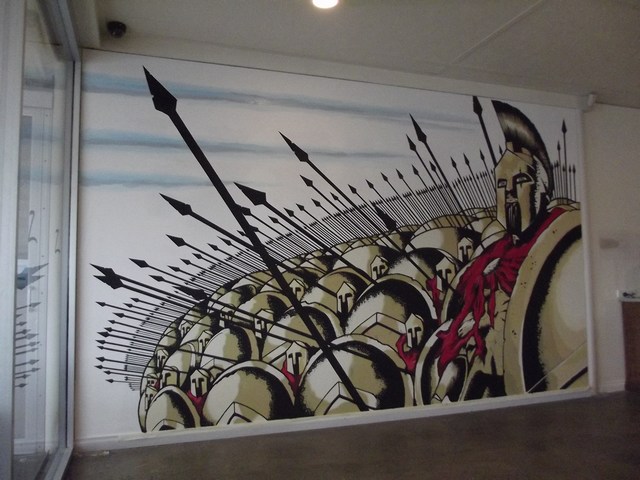 The finished piece - what an undertaking!