Rent Original SA Art at a Fraction of its Price
Art Hire Packages
Delivery and installation is quoted separately as the cost depends on the business' or your home's location and the number and size/weight of the artworks.
Opal
As many artworks as you want
2-12 months
You can choose any artworks you like with or without our input
Cost: varies in accordance with the value of selected artworks
Bronze

3 small artworks
6 months
We select the pieces for you after understanding your requirements.
Cost: $600 & GST
Silver
5 small artworks
6 months
We select the pieces for you after understanding your requirements.
Cost: $1000 & GST
Gold
7 small artworks
6 months
We select the pieces for you after understanding your requirements.
Cost: $1,400 & GST
Buying art should be fun and exciting, right? Often however, finding the perfect piece is a major challenge. Something might look wonderful in a gallery, or online - but will you enjoy living or working with it for years? And will it even fit?
One reason we launched art rental was to make owning art easy and risk-free. You try the art you like at home or in your office, live and work with it for a while, and rotate it any time you see fitting.
Renting art lets you experience and explore different kinds of art; each art rotation creates a new dynamic. Click this link to see some photos of exhibitions we have installed for our clients.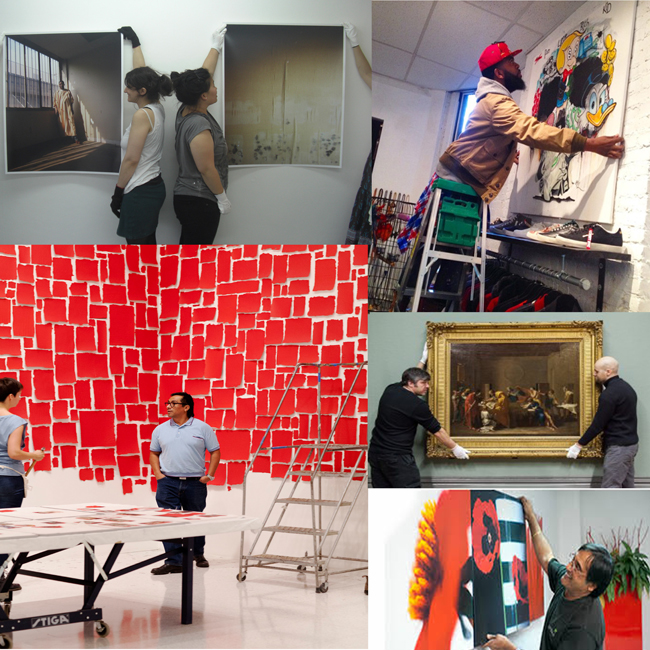 You can create different atmospheres: from playful to serious to dynamic; you can impress your clients and friends: if you don't tell them you're renting art, they'll think you have an immense art collection because every time they come there's something new; and as you glean experience and understanding you can start building your own art collection.
The large capital outlay for purchasing art can be prohibitive; especially if you get it wrong and don't manage to resell the artwork. Renting art makes it more affordable as it costs a fraction of the retail price.
Here what an ART LOGIC client, Perk's Chief Executive, says renting about art.
Press the play arrow above to watch the above YouTube video with
Tim Prowse, Chief Executive of Perks Accountants.
On our website you will find over 1600 artworks by 59 South Australian artists to choose from - ranging from emerging to established artists: paintings, sculpture, glass, mixed media, digital art, photography, installations and ceramics
Want to know the most indulgent way to explore art? Pour yourself a glass of your favourite red wine (preferably South Australian), place yourself in your most comfortable chair, open your iPad /laptop and stroll / scroll through our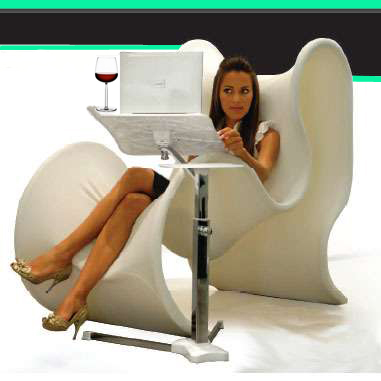 We also enjoy presenting our ideas in person, where we can work out together what best suits your home or business.
You can call us on 0432 924 305, visit our physical gallery or email us.
Install a Zero-Damage Picture Hanging System
We also install picture, document and photo hanging systems. Here we work together with HANG LOGIC. They are experts at what they do and have trained up a team of competent carpenters to install our art hanging systems. The advantages for you are:
- no ugly and unsightly holes in your walls, it's a zero-damage hanging system.
- easy and rapid hanging of artwork
- no need to find the right spot straight away; you can change the location and height of your artwork whenever you want...and it's super-easy to do.
Read some testimonials clients have sent us.

You can contact HANG LOGIC via their contact page.
---
---

The Art Rental Procedure
Contact ART LOGIC: (0432 924 305 or email us via our contact page) to discuss possibilites.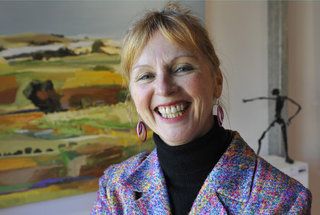 Select Artwork: Take a look at all our artists. Choose works yourself or have ART LOGIC help you.

Art Rental Agreement: Art rental agreements are signed by the client and ART LOGIC. The client takes on the legal responsibility for insuring the artists' artworks.

Payment: Clients are invoiced for the full period of the art rental period up front. The art rental cost is a percentage of the value of the artwork. Part of these fees are paid directly to the artists.

Delivery and Installation:The artwork is delivered and installed by the artists and ART LOGIC. There is an additional delivery fee for large artworks and heavy sculpture.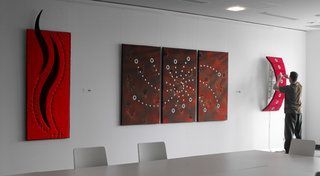 Rotation of Artwork:Towards the end of the four or six month art rental period, ART LOGIC contacts you to discuss the next art rental display.
WHY Rent Art - a client testimonial
"ART LOGIC has created 12 art exhibitions for QED's boardroom and office area over the past 4 years. The benefits of the art works are:
• Bright
• Interesting
• Encourages social interaction, they are a talking point
• Encourages employees to participate (in work and social life)
• Changing and stimulating environment
• Raises morale (and hence energy and productivity of staff), resulting in a win-win
outcome and agreeable company culture
• Inspirational – generating free and innovative thought and ideas
• Increases staff retention and reduces absenteeism
• Makes staff think positively about work and QED as a caring employer of choice
• Makes QED a desirable and pleasant place to work
• Makes QED a point (place) of difference (a paramount client focus attribute, and good PR)
• Good corporate and community citizen as supporter of SA Artists
• Relatively cheap
• Cover bare white walls
• Tax deductible
I strongly recommend to all businesses to hire some art works to brighten up their office
environment and working lives. It only generates positive results."
Richard Hanslip
QED
309 Angas St, Adelaide