Fish in the Boardroom?
Fish in the Boardroom?
Yes indeed, fish in the boardroom. I suppose you were expecting lions, tigers or elephants, or perhaps an aardvark? No, fish it is.
A talking piece for the boardroom, that's definitely what the fish will be. Not that the fish will talk, mind you. A board meeting interrupted by "can I have some more fish flakes" could be distracting.
To clarify, the image beneath does not show people talking to fish.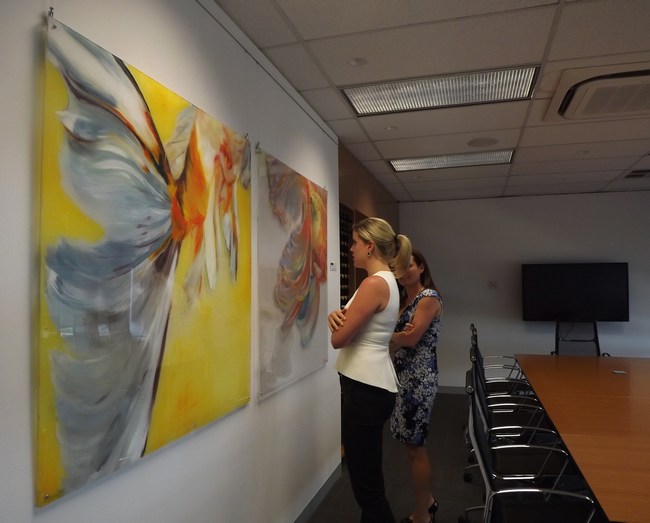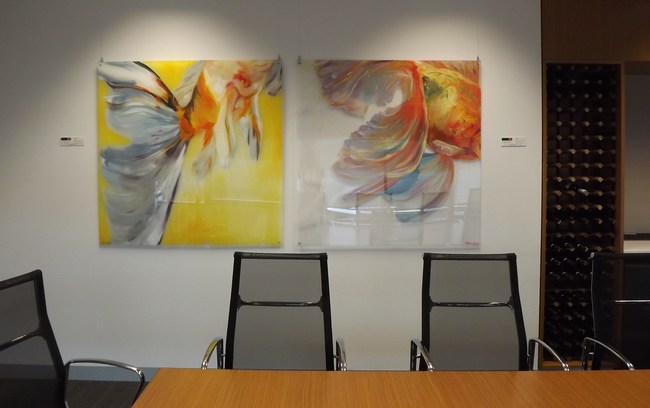 We've just installed a new art rental exhibit at Perks Integrated Business Services, our first this year. They rotate the art they rent from Art Logic every 6 months; their new marketing team has chosen some great paintings and sculptures for this new exhibition.
Anyone for a game of football?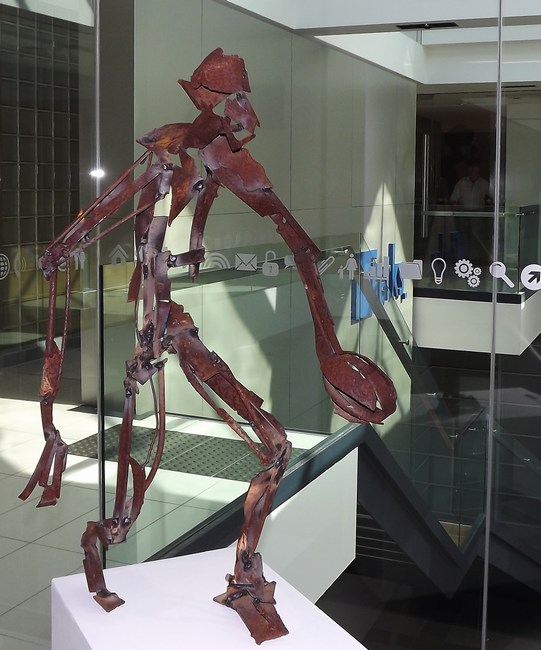 The sculpture in their reception area (Footy Player by Roland Weight) is definitely up for a game of football. Perhaps he went a little overboard on the diet. Plenty of iron though.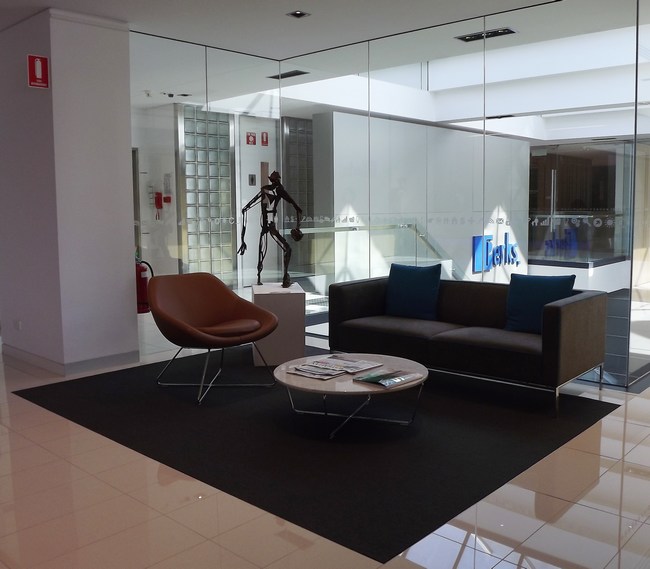 A reflection on the many different aspects of water in the waiting area.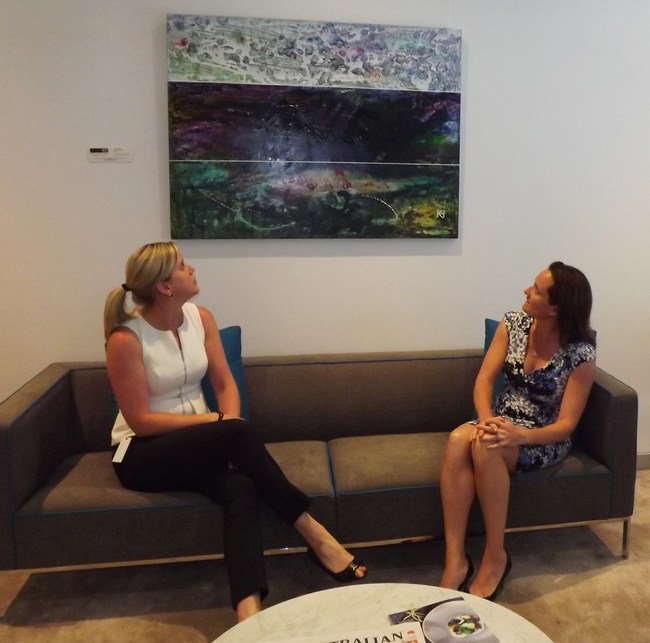 Over The Waters by Karen Hammat
Just in case there aren't enough visiting clients the below, comfortably positioned characters will fill the waiting area.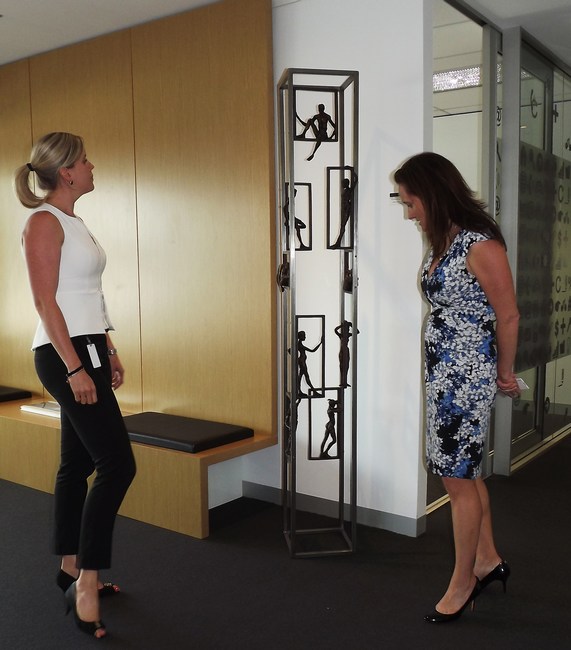 To top it all off a girl with a wheel, setting the scene for some agriculture.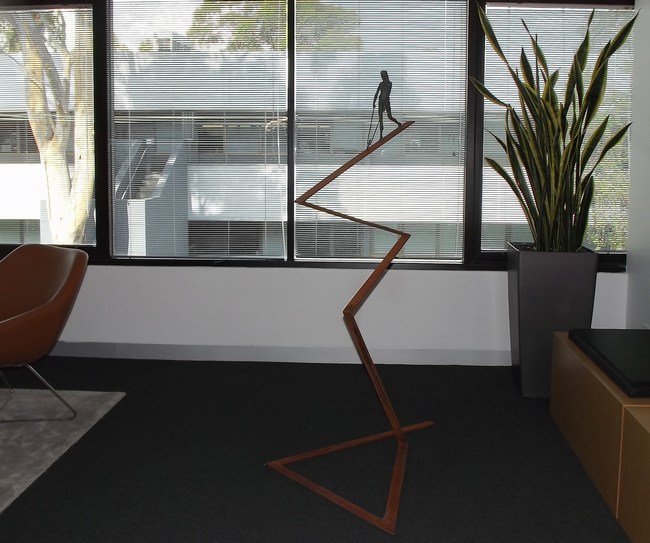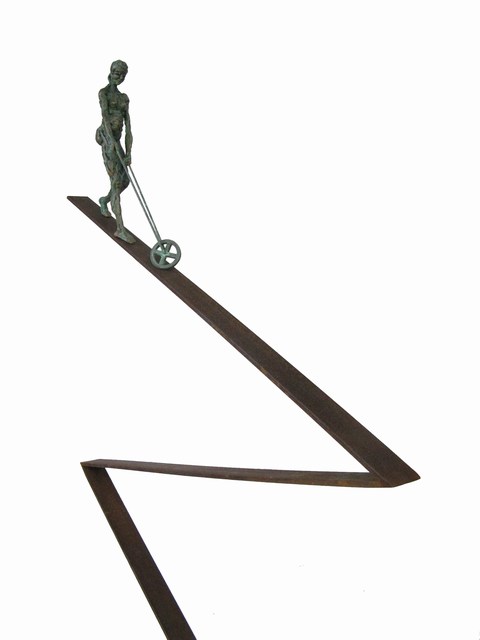 Girl With a Wheel by Tim Thomson