Art Events
ART LOGIC has organised many live art events for their clients. One example was the Christmas party of the ANZ bank which was held in a large room overlooking Adelaide's Torrens River.
During the party, 5 artists created art live on separate podiums that were set up as art studios.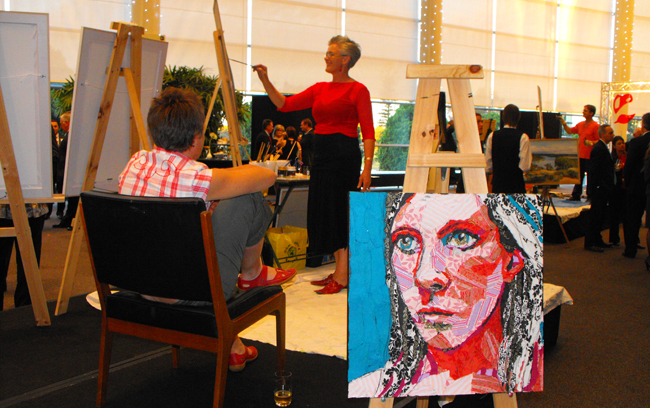 Another event for which we organised live apart was for the annual celebration of Revolution Roofing. Our artist created a masterpiece during the evening with everyone watching and commenting and loving it. The final piece was given to the very best 'revolution roofer' of the year.