Testimonials

"Art LOGIC has created 12 art exhibitions for QED's boardroom and office area over the past 4 years.
The benefits of the art works are:
• Bright
• Interesting
• Encourages social interaction, they are a talking point
• Encourages employees to participate (in work and social life)
• Changing and stimulating environment
• Raises morale (and hence energy and productivity of staff), resulting in a win-win outcome and agreeable company culture
• Inspirational – generating free and innovative thought and ideas
• Increases staff retention and reduces absenteeism
• Makes staff think positively about work and QED as a caring employer of choice
• Makes QED a desirable and pleasant place to work
• Makes QED a point (place) of difference (a paramount client focus attribute, and good PR)
• Good corporate and community citizen as supporter of SA Artists
• Relatively cheap
• Cover bare white walls
• Tax deductible
I strongly recommend to all businesses to hire some art works to brighten up their office
environment and working lives. It only generates positive results."
Richard Hanslip, Partner, QED, Adelaide, South Australia
------------------------------------------------------------------------------------------------------------------------------------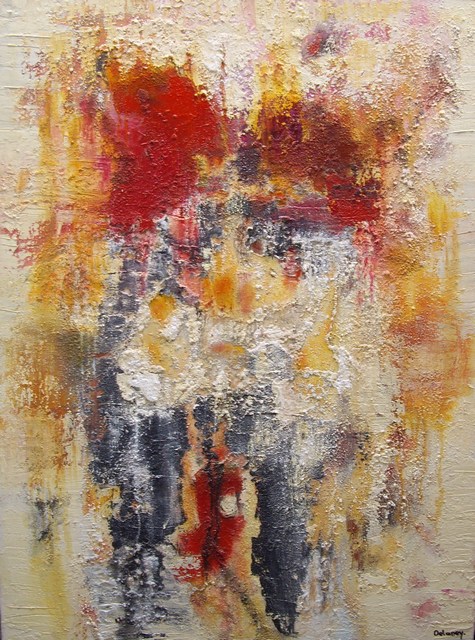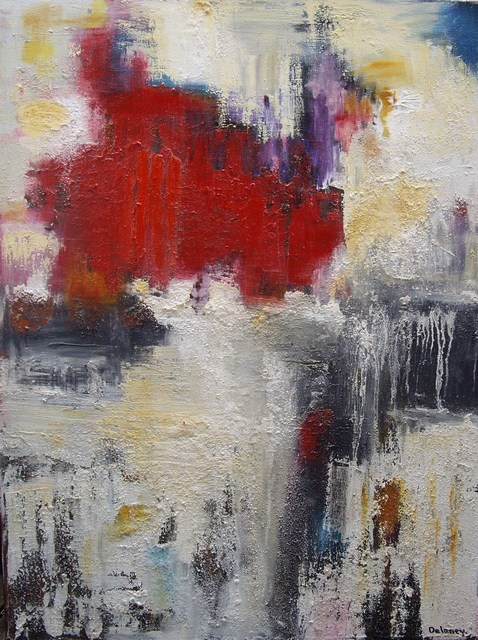 The two artworks Rhonda and Jack bought unseen online.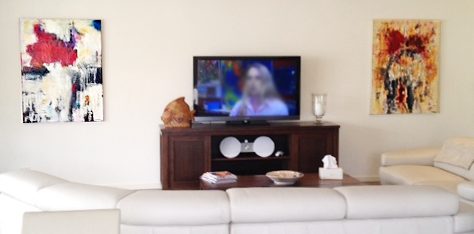 Here they are hanging proudly in their living room.
"I would like to pass on our thanks to Jaqueline at Art Logic for the professional way she dealt with our recent art purchases.
We are relatively inexperienced in the art world & were a little apprehensive about purchasing online. Not being located in Adelaide makes life a little difficult when carrying out this type of transaction.
We are thrilled with our purchase. Many thanks to Jaqueline."
Jack Jennings & Rhonda Brown
Bushman's Arms Hotel
Naracoorte SA 5271

---


"The walls of our offices and meeting spaces are constantly changing, sometimes challenging and always interesting!
This is because we have a relationship with ART LOGIC that spans a number of years now. During that time we have had the benefit of displaying glorious artworks by talented South Australian artists.
Every 4 months ART LOGIC creates a new exhibit for us - we rent 15 artworks from them: sculptures and paintings.
Our clients and staff enjoy the art; it has prompted many interesting conversations. If we fall in love with a piece, we buy it. Last week a staff member did just that.
We feel that we have found a way to support living artists and make our work environment special and different. I highly recommend ART LOGIC to other business owners."
Carolyn Mitchell, Managing Partner, Cowell Clark Commercial Lawyers, Adelaide, South Australia"
-------------------------------------------------------------------------------------------------------------------------------------------
Searched Art Logic's excellent website for something different. Found this in works by Lise Temple. Contacted Jacqueline Mitchell to purchase one of Lise Temple's paintings. I was extremely grateful for Jacqueline's offer to view Lise Temple's works at her gallery/office which included my selection entitled "Canola Gestures".
Jacqueline's responses to my enquiries, unselfishness in sharing her time on a Sunday evening for four strangers to visit and view the paintings, and her obvious enthusiastic energy and love for the art she offers made for such a wonderful experience. Without any reservations, I would recommend this site and Jacqueline Mitchell to any prospective art buyer."
Jennifer Wagner l FB Administrator l Adelaide Casino l South Australia

Jennifer chose Canola Gestures by Lise Temple

---
"I am an art lover from the UK and spend a lot of my free time going to galleries and browsing the internet in search for unique pieces. When I came across Art Logic, I was astounded by the variety of quality artworks in their online gallery. I was intrigued by the service Art Logic offers, selling and renting artwork of South Australian artists to individuals and businesses at affordable rates.
With a bit of spare time on my hands, I decided to browse through some of the 1,200+ art works on display on their website. I liked a lot of the work in their online gallery - it was hard to choose. So I showed my partner my top 12 favourites and let her choose. It was one of Jane Smeet's that portraits she selected. The team at Art Logic was very professional and friendly, taking care of the transport to the UK where I live. It arrived as a rolled up canvas, which I then had stretched in London. I shall use their service again and recommend it to anyone interested in affordable quality art."
Leon Grasmann, Film Editor, Perform Group plc , London UK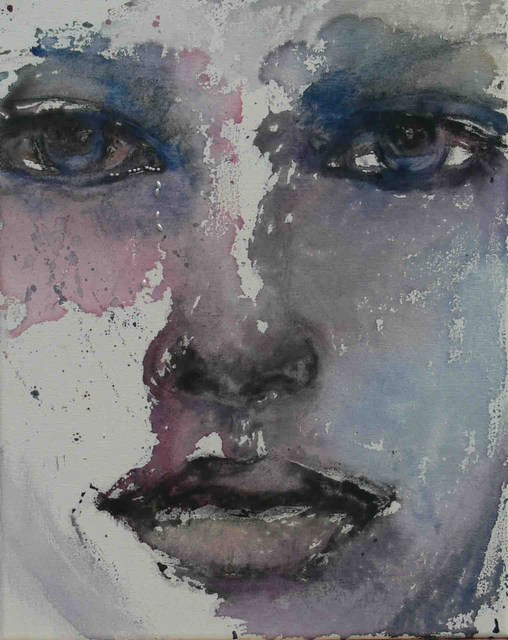 Art Logic sent Woman 7 by Jane Smeets to London, UK

---
---
"Having purchased art from ART LOGIC, what I Iike about ART LOGIC is as follows.
Firstly, the artworks are very diverse and interesting.
Secondly, the artists are local, so that their works can be moved to the gallery quickly if not immediately on display, and I am always keen to support the locals.
Thirdly, you can look at images of the art on the internet, which enables you to preview many works quickly.
Finally, Jacqueline and her team are very friendly and helpful."
Dr Michael Yung, Staff Specialist, Paediatric Intensive Care Unit, Women's and Children's Hospital, Adelaide SA

---
"The works which Art Logic have supplied for our reception area have not only enhanced the visual appeal of the space, but also provided a talking point for both clients and staff. Finlaysons have had a rotation of many artworks including sculptures, light exhibits and paintings, all have added interest and vibrancy to our reception area.
The artworks are always changed over with a minimum of disruption and the pieces recommended are always exceptional. We would strongly recommend art hire through Art Logic as a means to enhance office aesthetics, and support the arts community in South Australia."
Graham McGeagh , Chief Executive Officer, Finlaysons, Adelaide, South Australia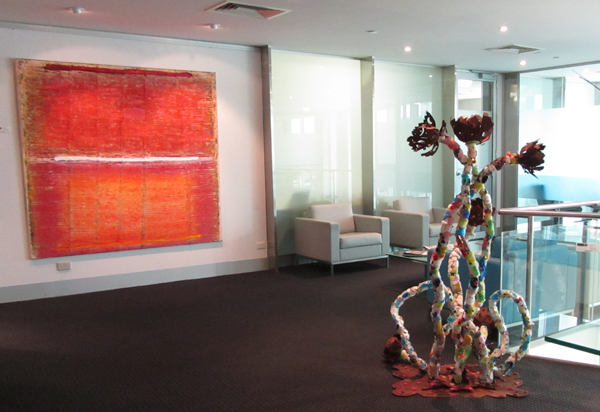 Finlaysons 12th art rental exhibit with Art Logic

---
"ART LOGIC co-ordinate a new exhibit for our Waymouth St boardroom every four months, with pieces chosen from their extensive gallery of quality local contemporary art. The vibrancy of the displays is complementary to our modern premises, and the rotating nature of exhibits ensures the environment is always dynamic – a stimulating place to hold customer meetings and presentations.
Clients certainly notice the artwork, with paintings inspiring conversation in new and intriguing directions. Whilst they may not always appreciate every work on display, personal responses to the artwork are always fascinating. A strong reaction - even a negative one - is good because it may form the basis of a conversation that explores new territories.
Our alliance with ART LOGIC enables ANZ to support South Australian artists and the State's cultural heritage whilst emboldening our primary meeting place for the enjoyment of staff and clients alike."
Kym Darcy, General Manager, South Australia, ANZ Bank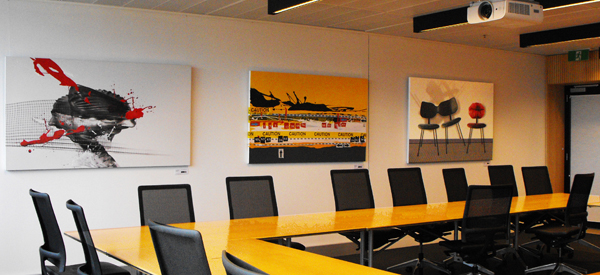 The ANZ bank's 10th Art Rental Exhibition with Art Logic

---
---
"In 2005, this firm moved into bright new premises with a large boardroom with glaring white walls.
The question became 'What do we do to give the boardroom some colour'?
The answer appeared in the form of Art Logic and our first exhibition of works by Lise Temple.
In June 2010, we are now on our 15th exhibition by emerging South Australian artists. Apart from the mere colour added to the walls what do we get from the exhibitions?
• A stimulating and challenging environment for our staff, who all have an opinion on the artwork, good or bad. They especially loathed the graffiti art of exhibition no. 2 and no one could understand when one of Adelaide's leading bankers expressed his admiration for the artist.
• The changeover of the exhibitions every four months. Prior to Art Logic, we had the same artwork for several years and after six months nobody notices the same old art.
• A relatively cheap and tax deductible service.
We have been pleased to recommend Art Logic to a number of our business colleagues who remain clients of Art Logic."
Alan Scott, Principal, BRI Ferrier, Adelaide, South Australia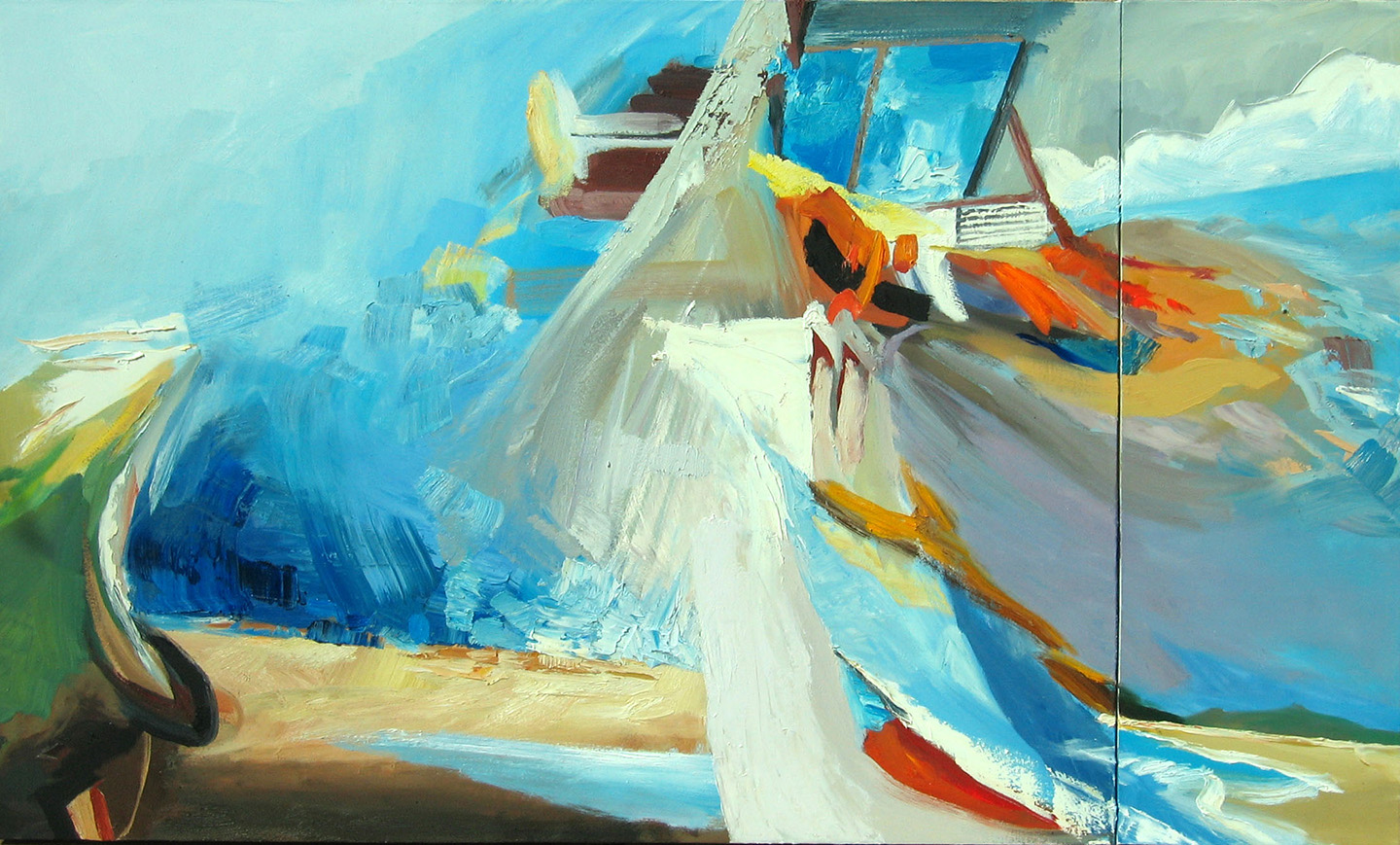 ---
"We have appreciated the service and expertise of ART LOGIC in selecting and arranging quality art pieces to exhibit in our offices at Kidman Park. Our business has regular visitors from Japan and Europe who are intrigued by the paintings and sculptures. A mix of South Australian artists' pictures and works always makes for interesting conversation, and allows our overseas colleagues and guests to identify and learn about our culture and history.
Works are rotated every four months, which ensures a new and inspiring display for staff and clients and allows the artists' works to be enjoyed outside of a traditional gallery. Research Laboratories of Australia is proud to support and promote ART LOGIC."

Owen Crees, CEO‎, Research Laboratories of Australia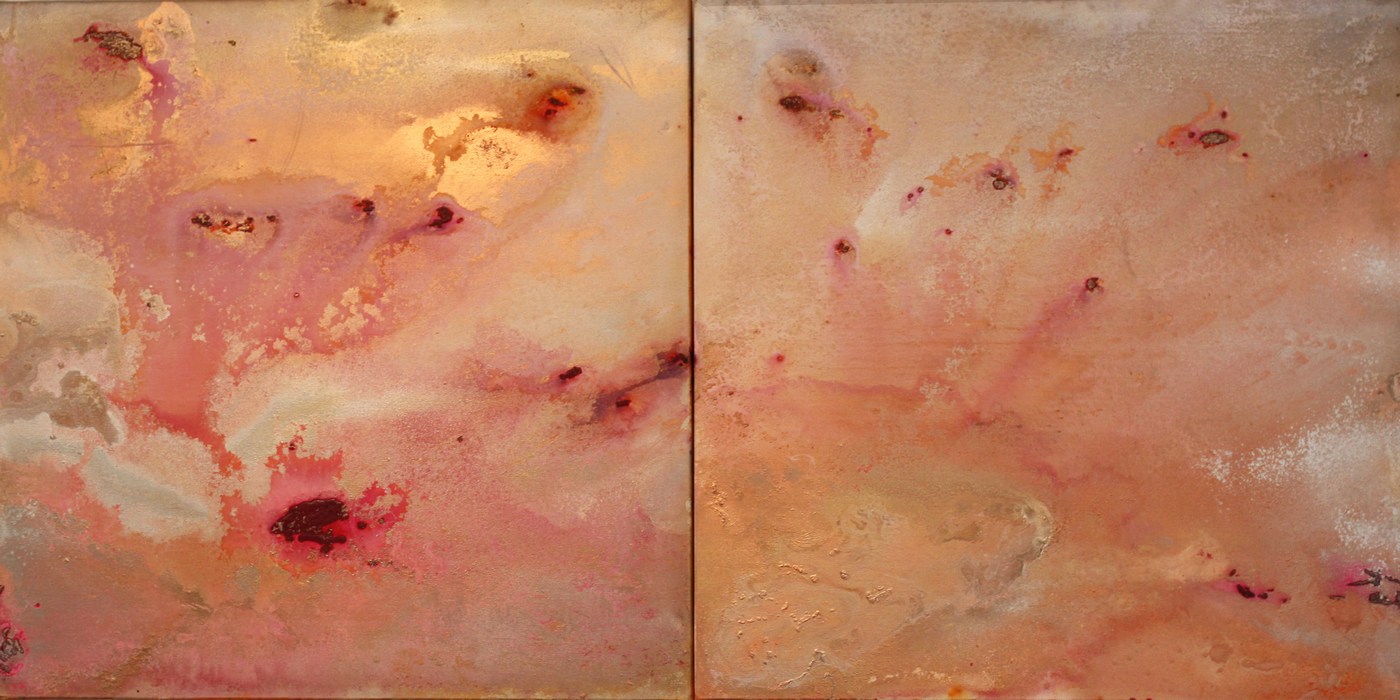 ---