Buying a Sculpture for Your Wedding Anniversary
I got a call one morning. Do you have sculptures in your gallery? Can I come right away and take a look?
It was Mark Fabig, a water engineer from Dubai. He needed a sculpture to give his wife for their wedding anniversary, the next day. He had just returned from Dubai for a short break at home in Adelaide.

"I give my wife an artwork for every wedding anniversary." he told me.

I was intrigued; surely he couldn't find something she liked every time. "She loves everything I give her" he confessed. I think that's because he has excellent taste.

We had 17 sculptures in our gallery that day; by Tim Thompson, Roland Weight, Rick Clise, John Woffinden and Graham Shaw.

The first piece to catch Mark's eye was Dry Basin - the subject was the waterless state of Lake Alexandrina.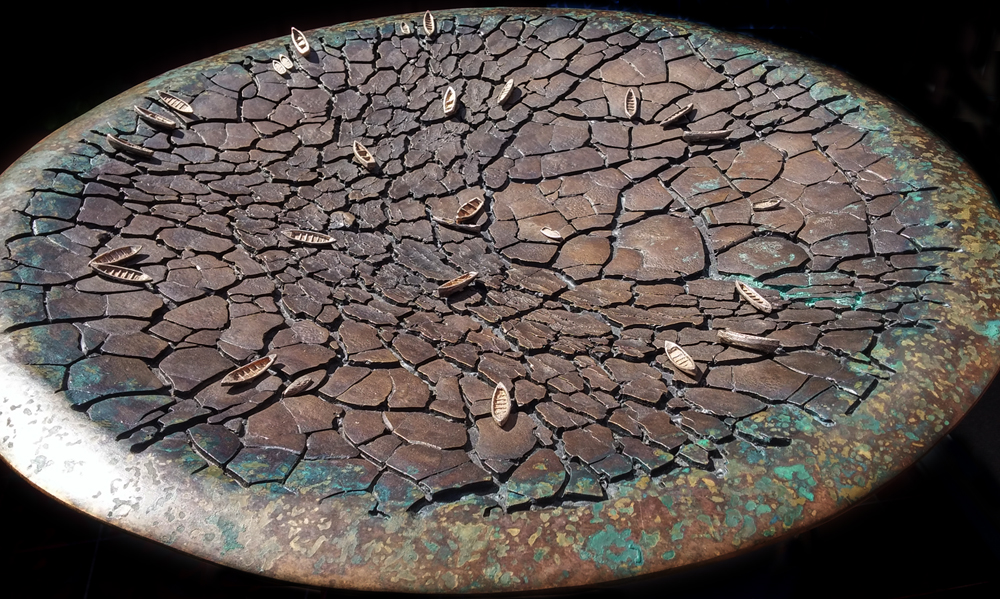 I showed Mark Male Beauty. Mark discovered that you could put the two pieces of the sculpture together to make a full male nude.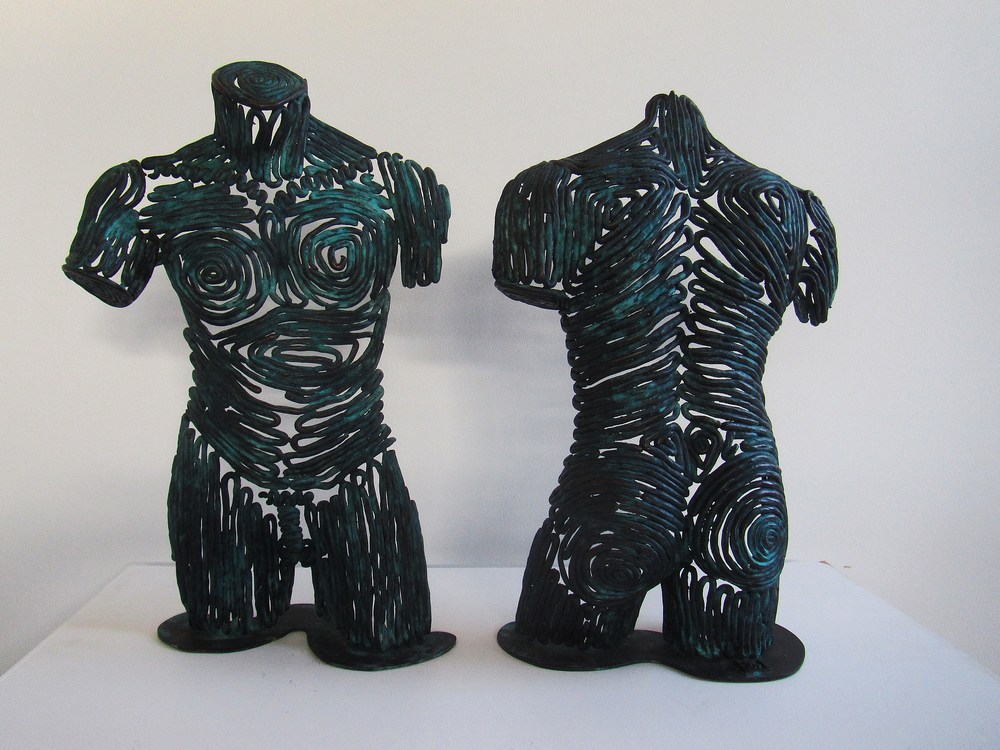 Another piece called Crush took his fancy; it's three men sitting together with touching heads. It looks like a corporate brainstorming session without clothes.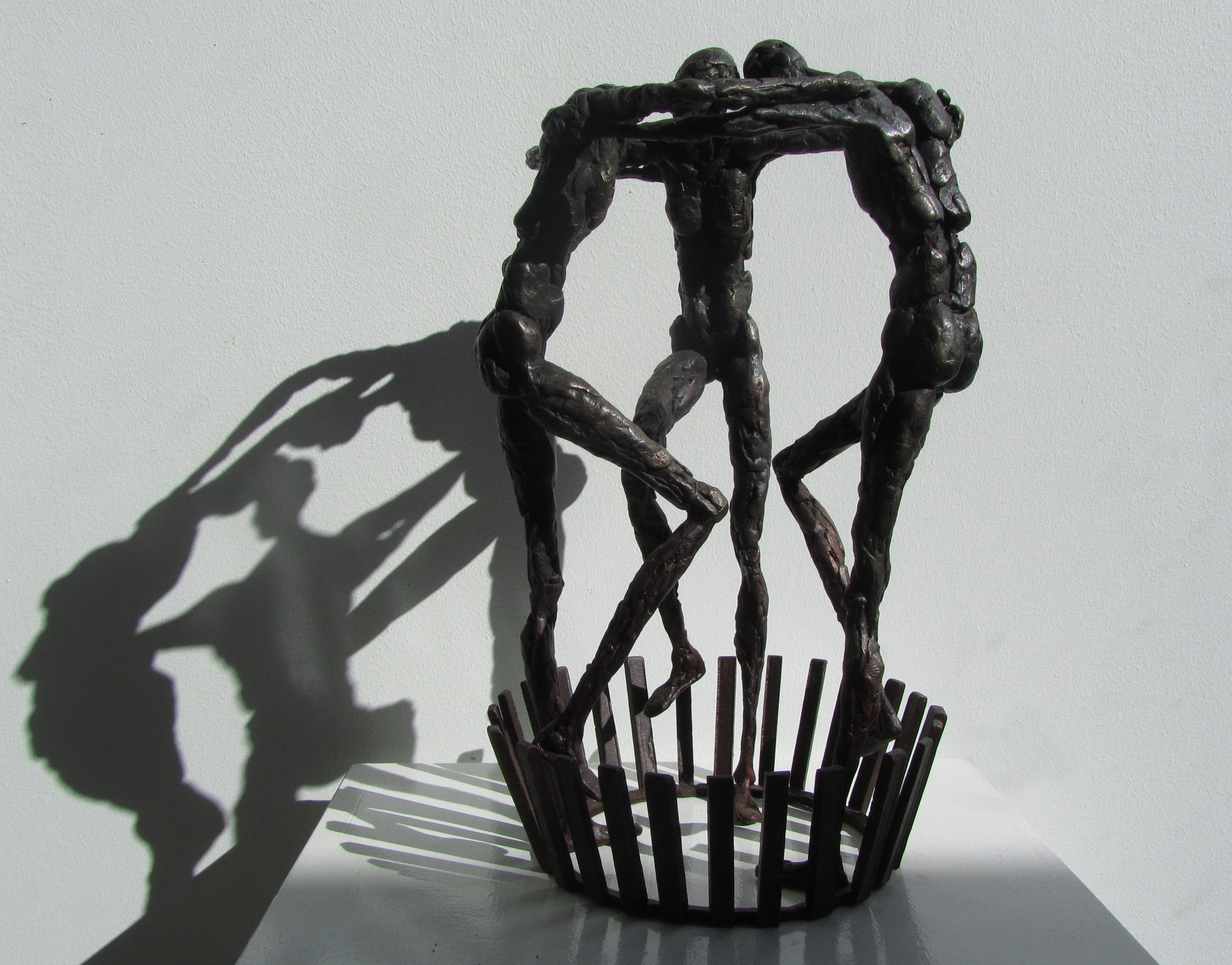 Yet one sculpture appealed to him above all the others: It was a piece called Verges. It is of an elegant male and a beautiful female standing, poised, with outstretched arms.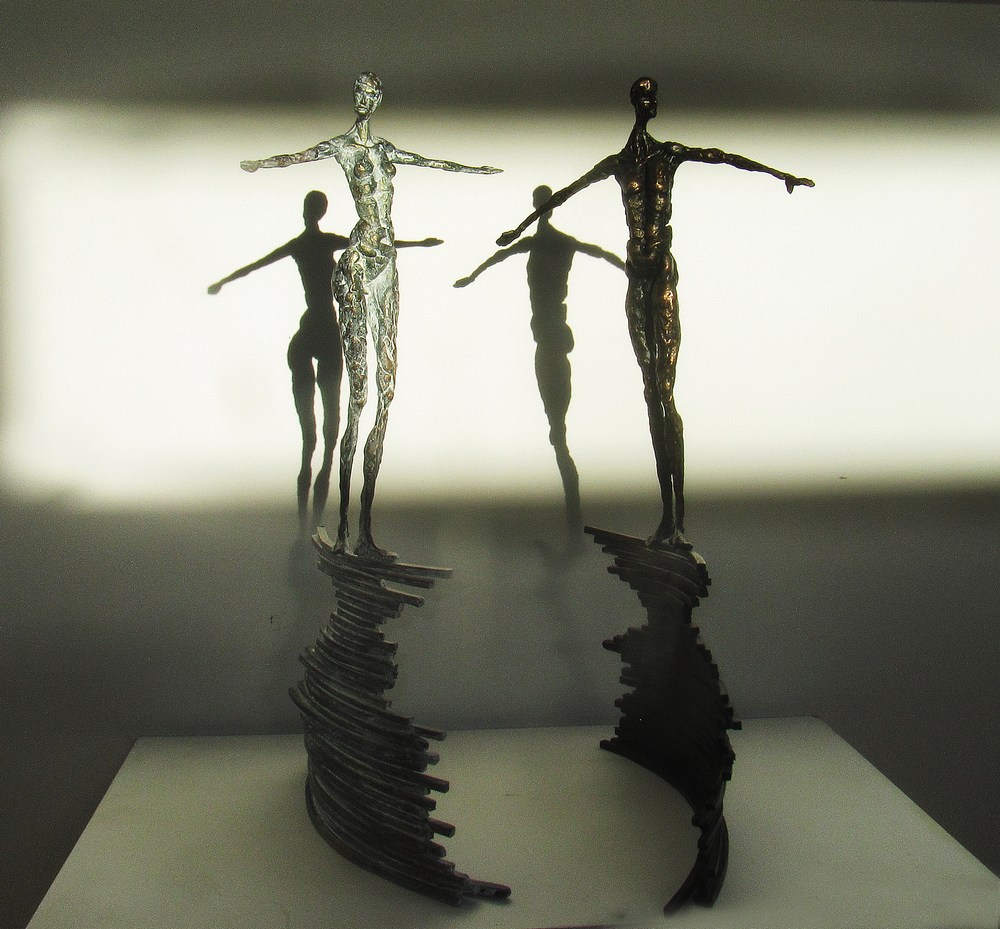 The sculptures can be rotated, changing the position of the male and female. They can look at each other, look straight ahead, or even turn their backs on each other depending on how the couple feels about each other. Are they feeling close, annoyed with each other or something in between?

How do I get the sculptures Mark asked? I need them by tomorrow, that's the big day.
We quickly arranged everything, took this photo
and then he left with a sculpture for their wedding anniversary. The Verges were a great hit.
Mark's testimonial: "Walking into Art Logic was like walking into a magical paradise of wonderfully crafted pieces in an collection that was a feast for the eyes and senses. A real hidden gem in Adelaide and one that everyone interested in art should seek out."